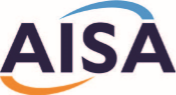 As Australia's peak body for Cyber Security, AISA has created this award to recognise and promote excellence, innovation, and professionalism in cyber security.  Nominators must be AISA members, however, nominees are not required to be AISA members.
The Cyber Security Professional of the Year is a highly experienced individual who demonstrates outstanding leadership, integrity, mentoring and coaching in the industry to both business peers and new entrants to the industry. 
Information on how to enter forms part of the terms and conditions of entry. Entry into the 2023 Northern Territory Digital Excellence Awards is deemed acceptance of these Terms and Conditions.
About the award
The promoters are:
Important dates
Award nominations open: 11th August 2023
Award nominations close: 5.00pm (ACST) 15th September 2023
Nominees
Award nominees are contacted for promotion and marketing.
2023 Northern Territory Digital Excellence Awards winners announced: 3rd November 2023.
To nominate for the awards, an entry must be submitted using the links below.
Queries to 

[email protected]
Eligibility Criteria
Entry is open to all Northern Territory residents or Northern Territory based organisations who meets the entry criteria as outlined in this document. 
Each individual, project, business or organisation can only enter into one of the categories. For example, even if an individual meets the criteria for ACS ICT Professional of the Year and AISA Cyber Security Professional of the year they must choose which category they will apply for.
All nominations must be for works completed in the last two years, since the close of nominations from the 2021 NT Digital Awards in October 2021.  
Exclusions apply: 
The chief judge who is partaking in awards judging activities cannot be nominated in any category.
The judge cannot be nominated in a category they are involved in judging. 
By accepting these terms and conditions, the nominee agrees to allow ACS to promote their nomination in any way deemed appropriate and that the submitted nomination can be utilised by ACS as an entrant in the next national ACS awards.
Nominations
You will be required to submit visuals that will be used to create a short video presentation about your entry for screening at the Awards event, in the event your nomination is selected for an award.
At least three high quality photos or images OR 30 sec video footage / animation, or a combination thereof, will be required for your entry.
When selecting photos, images or video, choose visuals that would best illustrate your entry allowing viewers to form a sense of your nomination or project.
For example, this could be visuals that:
show key aspects of your nomination or project
reflect critical success factors
illustrate the complexities or scale of the project
show team members working on the project
reflect stakeholder involvement in the process
demonstrate innovative approaches to problems
show key milestones reached in the process
demonstrate the positive impact (benefit or advantage) achieved
show happy consumers, customers or end users.
some photos or footage featuring people involved in your nomination are recommended.
Requirements for photos

Photos need to be high resolution and as a general guide, this means the resolution should be at least 800 pixels (or px) in width or height, whichever is the smaller dimension.
Although professional photographs are recommended, photos taken with smartphones are generally okay providing they are of good quality and high resolution. Acceptable file formats are PNG or JPEG.

Requirements for graphics and images

You may also consider submitting images of designs or crucial 'tools' to support your nomination. For example, design drawings, artist's impressions, mobile apps or animated graphics used in promotional materials.
Presentation slides, charts or graphs, or graphics with lots of text are generally not suitable. The minimum resolution for images is 600dpi.
Acceptable file formats are EPS (Adobe Photoshop), AI (Adobe Illustrator), JPEG, PNG or PDF.

Requirements for video or animation

Video footage should be of high quality, which generally means footage recorded with a professional camera. Videos taken on smartphones may be acceptable providing it is of good quality and high resolution.
Any audio captured on the video footage or animations will be replaced with a voice over. Acceptable file formats are MPEG-4, MOV and MP4.
The organising committee will not be responsible or liable for incorrect information included in a nomination or any lost, late or misdirected nominations.
The decision of the judges is final and no correspondence will be entered.
The nominees will be contacted by phone and/or email no later than 15th of October.
The organising committee is not responsible for any problems or technical malfunctions or problems with internet or network congestion including any injury or damage to or loss of any entry or any damage to a participant's or any other person's computer related to participation in this competition.
If for any reason the promotion is not capable of running as planned (including but not limited to) infection by computer virus, bugs, tampering, unauthorised intervention, fraud, technical failures or any other causes beyond the control of the Promoter which corrupt or affect the administration, security, fairness, integrity or proper conduct of this promotion, the Promoter reserves the right (subject to any written directions given under applicable law) to disqualify any individual who tampers with the entry process and to cancel, terminate, modify or suspend the promotion.
The organising committee reserves the right to disqualify a nomination in the event of the nominee being unable to satisfy these terms and conditions or not claiming the award.
If you need assistance You are encouraged to contact NT Digital Excellence Awards Committee to involve them in the process. They can assist with checking the quality of visuals, the sourcing of relevant photos or other visuals, or even arranging a photo shoot if needed. Contact email is

[email protected]
Register now to submit your nomination