Trevor Oliver — Chief Judge
Trevor Oliver has over 40 years of IT technical, IT Service Management and Business management experience. After graduating in 1977 with a Degree in Communications Engineering, Trevor's initial role was in the development and deployment of IT systems for the Mining and Oil industry, initially in remote parts of Australia and for many years in Asia.
In 1983 Trevor moved to Darwin with his family and has been delivering ICT services from the NT ever since, mostly to the NT Government. As a communication and systems engineer/architect Trevor has implemented a number of innovative IT systems for the NTG. Trevor has been part of project teams and has also led projects as the Project Manager or as the Project Sponsor.
Trevor has a unique blend of skills in IT Service Managament, Technical Architecture and Buisness Management with the abilty to manage and guide complex IT projects to a successful conclusion.
Kannoorpatti Krishnan
Associate Professor Kannoorpatti Krishnan works at the College of Engineering, IT and Environment at Charles Darwin University. He is a Materials Engineer who also worked in Information Technology Management and Software Engineering. He worked at the Australasian Centre for Policing Research as Senior Technology Coordinator from 2001 – 2004.
He joined the NT Government in 2004 as the Senior Security Officer and later as the Technical Architect in the Strategy and Policy division of Department of Corporate and Information Services. He wrote many of the policies and standards covering security, architecture covering all the government IT infrastructure, devices and staff.
In 2011 he was seconded to the Charles Darwin University to set up corrosion research at the North Australian Centre for Oil and Gas. He has stayed back at CDU contributing to the research in engineering and IT. He had developed units covering IT management and security and initiated research in cybersecurity. He has close collaboration with the industry and the NT Government. He worked closely with the NT government which funded positions in cybersecurity.
Krishnan has scholarly publications in corrosion and cybersecurity with his colleagues and students.
Robyn Connell
Robyn joined Navitas Professional in October 2017 as Team Leader of the Darwin office and with the growth in the Professional Year Program in the NT, Robyn became the Territory Operations Manager in July 2020.  Robyn has previous experience with international students having worked in the International Office at Charles Darwin University (CDU) between 2001-2009. Robyn also has extensive experience in the aviation industry working for Ansett between 1984-2001, then in 2009-2014 was Base Manager for Jetstar managing 50+ cabin crew.  Robyn has also worked in the gaming industry with Skycity Darwin as NT Keno Business Development Manager.  
Yvonne Webb
Working with ISACNT, Yvonne is committed to supporting both industry and individuals in developing skills for productive workplaces.
ISACNT seeks to understand the skills and occupations that will enable success for NT Industries and Employers.
As part of the ISACNT team, Yvonne spends time with Industry Reference Committees for Business, ICT, Creative and Cultural, Construction & Civil, Forest Management, and Financial Services to better understand skill needs for the future of work.
Yvonne has a keen interest in using Design Thinking and Creative Problem Solving to understand workplace challenges, opportunities and innovative solutions.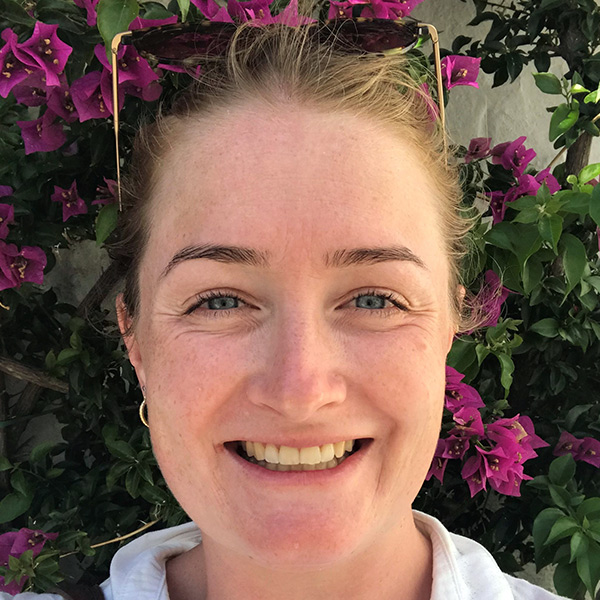 Caitlin Conway
Caitlin is a STEM and Digital Capability Officer at the Department of Education. She has worked as a biomedical researcher before becoming a STEM and Science teacher across primary and secondary schools. In her current role, she works with schools to develop their STEM programs and helps to coordinate and run STEM events across the Northern Territory. She also works to ensure that schools can make connections with various industries in the Northern Territory.
Caitlin is a strong advocate for the teaching of Science and Technology to all students in a relevant, authentic way.
Joshua Ang
As the local General Manager, Joshua Ang manages CPA Australia's Northern Territory operations. Supporting members and their varied needs across the Territory, Joshua has been responsible for developing a range of initiatives in collaboration with the NT Divisional Council that has grown the organisations presence and engagement within the Territory. 
Working predominantly within the NFP sector, Joshua has spent much of his career in senior leadership roles. He has a keen interest in technology and the part it can play in improving business operations as well as the range of gadgets that play a part in our day-to-day life. 
Martin Redhead
Martin Redhead is the Director of Business Innovation with the Northern Territory Government Department of Industry, Tourism and Trade.
In this role Martin's priorities are developing the Territory's innovation ecosystem, growing the Territory's the next generation of STEM equipped entrepreneurial innovators, growing a culture of innovation in the Territory public sector, and enhancing private sector innovation capabilities in the Territory.
Martin is also responsible for representing the Northern Territory on the Forum of Australian Chief Scientists, and represents the Northern Territory Government on the Board of Inspiring Australia NT.  
Martin, and has held previous roles in the as an Adviser in the Office of the NT Chief Minister (Climate Change, Environment, Digital/ICT, and Multi-Cultural Affairs), Manager of Advancement with Charles Darwin University, QLD Government (Environment), commodity trading, and as a consultant to private sector and multi-lateral organisations based in Indonesia. Martin holds qualifications in Law, Asian Studies, and Business Management.
Sonia Peters
Sonia Peters is the Director Cyber Strategy, at the Office of Digital Government, Department of Corporate and Digital Development.
She has extensive experience across government in policy, strategy, stakeholder engagement and communications. She is part of a team that was awarded the Chief Minister's Award for Excellence in the Public Sector for projects to strengthen cyber security.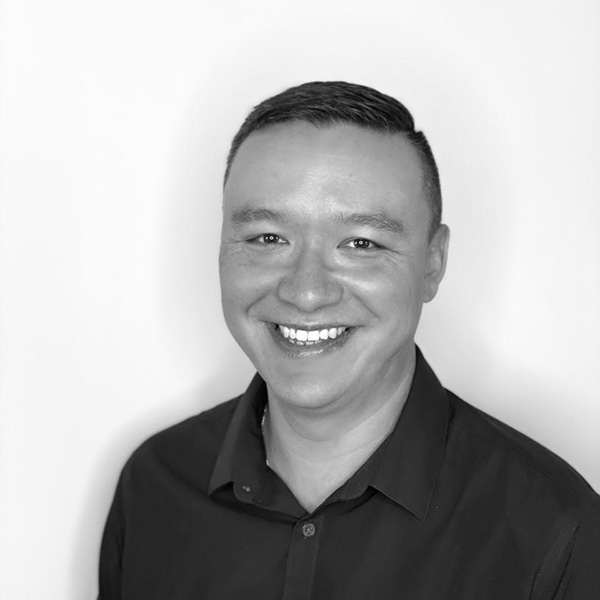 Stephen Chungue
Stephen Chungue has over 18 years experience in the ICT industry in a range of areas including project management, business development, sales, account management and regional management.   
Stephen has extensive experience in the development and implementation of effective solutions to enhance local businesses and organisations through the use of technology.  
Most recently, Stephen represented the interests of the ICT industry for the private and public sectors as a committee member for the ICT Industry Association NT.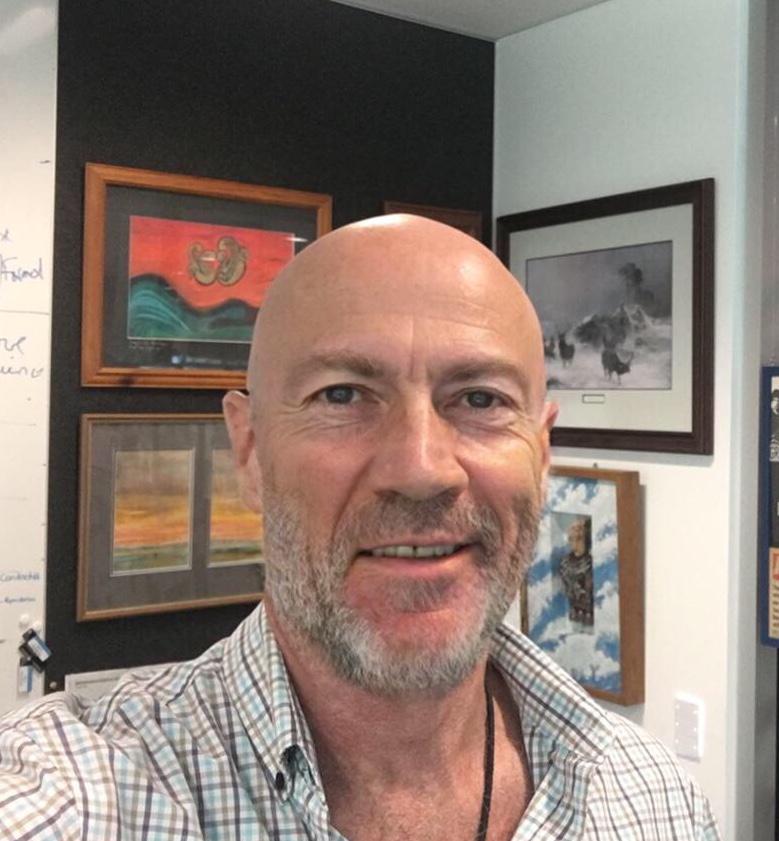 Paul Macmillan
Paul Macmillan has worked in ICT project management for over 30 years.  He served an apprenticeship as an electrician and then graduated in Electrical & Electronic engineering in 1986 from Abertay University in Scotland.  Following graduation, he managed the installation and commissioning of public telephone exchanges throughout the UK, before moving into telecommunications project and program management roles in the UK, France and Italy.  Key projects were the telecoms system for the Channel Tunnel and the creation of the 2nd Italian telco - Infostrada.
In 1999 Paul emigrated to Australia to join Optus and was involved that year in ICT projects in Darwin for the NTG.  Paul also worked as a freelance consultant with the Education department.  In 2008 Paul joined the NTG as a Project Director and in 2010 was instrumental in creating the Project Management Office which bridged the interface between client agency ICT requirements and the ICT Industry's service provision